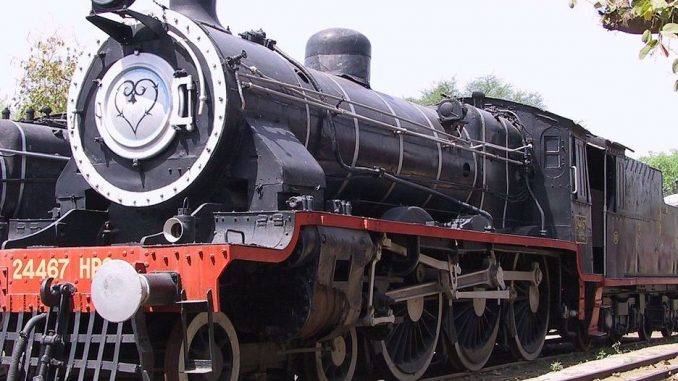 In the nineteenth century, the various railway concessions ordered locomotives to their own specification, usually from British manufacturers. This multiplicity of similar, but different designs, increased manufacturers' costs and slowed production. During the 1890s, British manufacturers had full order books, so Indian railway companies looked to Germany and the United States for locomotives.
Bengal Nagpur Railway
Class F – 0-6-0
Class GM – 2-6-0. Probably modified.
BNR class HSG – 2-8-0+0-8-2 Garratt homed at Bengal Nagpur Railway (BNR) now Eastern Railway and South-Eastern Railway.
First successful Garratts in India.
Class M – 4-6-2. Probably modified.
BNR class N – 4-8-0+0-8-4 Garratt. Largest locomotive to run in India. Highest capacity to hold water as compared to any Garratt in the world. One is preserved at National Rail Museum, Delhi. BNR class NM – 4-8-0+0-8-4 Garratt. Similar to N class. Ten built in 1931 by Beyer Peacock. Withdrawn in the late 1960s.
BNR class P – 4-8-2+2-8-4 Garratt. Four built by Beyer Peacock in 1939. In the early 1970s, they were at Bhilai (BIA) shed before being withdrawn.
Bombay, Baroda and Central India Railway
BB&CI class P – 4-6-2;
Class A – 2-4-0T. Probably an Atlantic. Belonged to Palej shed.
Class U36 – 0-4-2 used for hauling suburban trains at Mumbai.
Class D1 – 4-4-0. One of them named Princess May.
Class M – 4-6-2. Probably modified.