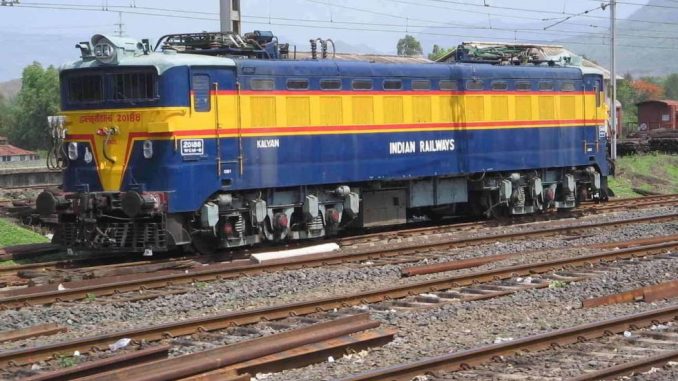 Built in 1996 by CLW, to RDSO's specifications. AC auxiliaries, underslung compressor, Siemens static converter, Elgi compressor.
Used for light freight duties, especially on the Kalyan-Karjat section. Only two of these were built (#20187, #20188), perhaps because CR preferred the WCAM-3 instead.
One was seriously damaged in a fire, but was restored by the Kalyan loco shed. For a time [1999] it appears that they were used mostly for shunting duties around Bombay (Byculla yard, etc.). But more recently [2/02] both have been spotted hauling passenger trains (Diva – Panvel route, Kasara, and around Bombay. Also thought to be used for banking operations up to Lonavala. They have high-adhesion bogies similar to those on the WAG-7. Often coupled with WCG-2 locos. Speed control by three series-parallel motor combinations and weak field operation. Air brakes for loco, vacuum train brakes.
Manufacturers: CLW
Traction Motors: Hitachi H5 15250. Axle-hung, nose-suspended, force-ventilated.
Wheelsets: High-Adhesion Co-Co fabricated bogies.
Gear Ratio: 18:64
Pantographs: Two, Faiveley AM-18B